Lloyd Green heard about my S-8 Rick, and emailed me this little story about his D-8, with pictures (reprinted with his permission)
Hello b0b,
Here for your perusal is a double-8 Rickenbacker, built circa 1958. Shot Jackson saved my and Dot's life (one of several times) with his giving me this steel in 1959. In exchange for my Fender double-6 with tripod legs he also installed two pedals on it for me, an "A" & "B". Each pushed one string up with a plunger on the key-head end, although they are not visible in these ancient photos. I was selling shoes when these pictures were snapped.
Shortly after these were shot I put the steel away for two long years, thinking my playing days were finished. I couldn't have possibly imagined the recording career and life which lay immediately ahead starting in 1964.
Dot sends her hello, too.
Regards,
Lloyd Green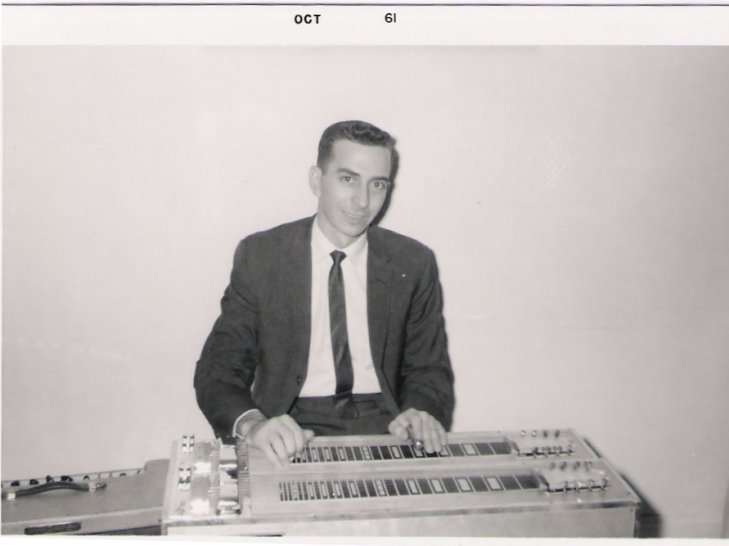 http://bb.steelguitarforum.com/viewtopic.php?t=104254